ACCESSING the GREATER GLORY (CANCELED)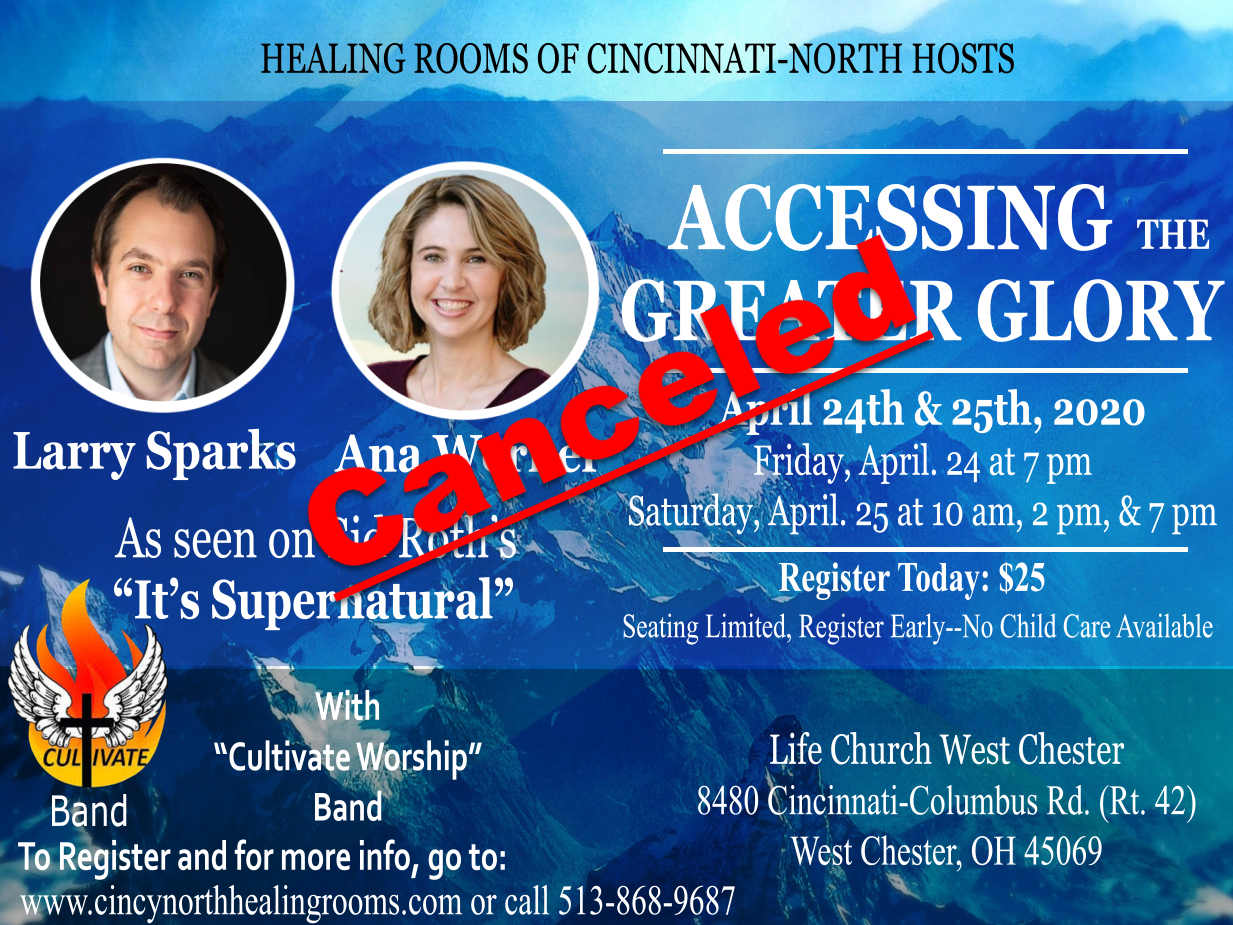 The "ACCESSING the GREATER GLORY" Conference has been CANCELED
due to the COVID-19 situation. We are working to reschedule it in 2021.
Please check us out in June when we'll begin Registration for our next event scheduled in September with Charlie Shamp and Jennifer Eivaz.
With Speakers Larry Sparks & Ana Werner

(As Seen on Sid Roth's "IT'S SUPERNATURAL")
LARRY SPARKS is publisher for Destiny Image (destinyimage.com), a Spirit-filled publishing house pioneered by Don Nori Sr. in 1983 with a mandate to publish the prophets. Larry is fueled by a vision to help the church community create space for the Holy Spirit to move in freedom, power, and revival fire, providing every believer with an opportunity to have a life-changing encounter in the Presence of God. In addition to publishing, Larry is a regular contributor to Charisma Magazine, conducts seminars on revival, hosts regional Renewing South Florida gatherings, and has been featured on Sid Roth's It's Supernatural!, TBN, CBN, the Elijah List, and Cornerstones TV. He earned a Master of divinity from Regent University and enjoys life in Texas with his beautiful wife and beloved daughter.
ANA WERNER and her husband Sam reside in Missouri with their two beautiful children and are the associate directors of the Heartland Healing Rooms in Lees Summit. Ana travels internationally and equips people to see in the Spirit, move in the prophetic, and experience healing and deliverance through her ministry. Her transparency as she shares the realities and experiences she has had in Heaven brings the Holy Spirit, the love of the Father, and the power of God into the room when she speaks. Ana is passionate about leading people into encountering Jesus' heart.